Pre-session Survey
TPEP (Danielson format) Survey (Optional)
Post-session Survey
Introduction
Learning should feel good or better stated, gratifying.  The stronger the emotional response the better the learning retention. Let's take a look at what chemically happens in the brain when we struggle, succeed, and enjoy what we are doing.
Importance of Frequent, Quality Formative Assessment
Happiness
TPEP Documents for This Workshop
Warm Up
Objective of Workshop

Save time and be more efficient
Be like water. – Bruce Lee
Learn about tools to search and organize online content

Introduction

Scott Le Duc

scottleduc@gmail.com
sleduc@osd.wednet.edu (Capital High School)

Why We Do What We Do
Andragogy
Zooming In and Out in a Web Browser

Type COMMAND (Mac) and "+" to zoom in and "-" to zoom out

Type CONTROL (Win) and "+" to zoom in and "-" to zoom out

Feedback is Important

The more frequent the feedback the quick, and better the improvement

But What to Give Feedback?

Need to establish the core of what we hope the learner to learn
You Need a "DOSE" of These 4 Chemicals
Dopamine
Oxytocin
Serotonin
Endorphins
COVID Distance Learning 'Room' – Outside
OUTSIDE (CREATIVITY, PRODUCTIVITY & THE BRAIN)
Set a timer
Spend 15 minutes in this 'room'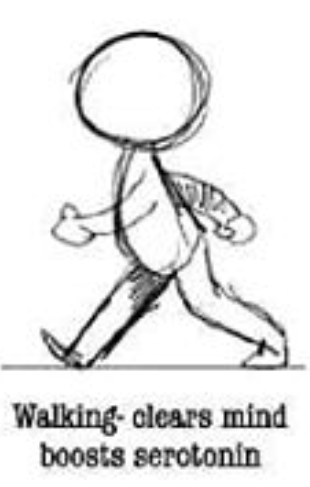 Go for a 10-minute walk, if it is safe to do so 

Reflect on how you structure your day to maximize your production of the  D.O.S.E. happiness brain chemicals

Writing a small paragraph reflection
How interested in learning more about music theory and song analysis?
1 (YUCK!)
2 (not really)
3 (sorta interested)
4 (interested)
5 (YES!)
Your score:?
Example of Weekly Activities in 'Rooms' Blog Post in 2020
Why? Because Stress Kills Learning and Much More!!!
People Just Want to Be Happy
Rhona Raskin of Rhona at Night

People will do whatever it takes to be happy
Scott's Quest for Happiness
Age 52 – Never drunk or high (from illegal drugs or alcohol)
Age 16 – Took a stance on drugs and alcohol

Lost social capital, but…

Bicycles across the USA looking for hero Kerry Livgren
Watch and listen to Kansas – Carry on Wayward Son

Play the first minute and a half

Play scene from Kansas – Miracles out of Know Documentary

Start at 53:40
About 3 minutes

Happiness found in giving and teaching
4 Chemicals That Activate Happiness, and How to Gamify Them
Hacking Into Your Happy Chemicals: Dopamine, Serotonin, Endorphins, and Oxytocin
Positive Brains Are Smarter Brains
Dopamine Resources
The Neuroscience Perseverance
– Psychology Today

"Neuroscientists have known for years that dopamine is linked to positive behavior reinforcement and the 'ding, ding, ding' jackpot feeling you get when you accomplish a goal. Recently they have also discovered the specific receptors that link dopamine directly to the formation of good and bad habits."
Read the article to find out more about these:

PICTURE YOURSELF AS A HUMAN "LAB RAT" IN A SKINNER BOX
THE 'PLEASURE PRINCIPLE' TRUMPS 'WILL-POWER' EVERY TIME
NOT ACHIEVING GOALS DRIES UP YOUR DOPAMINE RESERVES
EXPECTATION AND BELIEF CAN PRODUCE DOPAMINE
BE METHODICAL: CREATE SELF-IMPOSED DEADLINES
TURN A MOUNTAIN INTO "MOLE-HILLS" OF DOPAMINE RELEASE
BE YOUR OWN CHEERING SQUAD: LEARN TO SAY "YES! I DID IT!"

The Science of Motivation your Brain on Dopamine – Blog IDoneThis

"Motivation is a tricky thing to corral. Tricky, but not impossible."
Oxytocin Resource
Video About 3:20 minutes

http://www.oxytocincentral.com – Oxytocin affects our feelings and emotions, but oxytocin is also a Super-Hero in the way it impacts our bodies. Oxytocin has been linked to more restful sleep. Lower blood pressure. Reduced stress. Less pain. Improved healing. Weight loss. There are many natural methods by which to release a constant flow of oxytocin. Many of these require human contact, such as gentle touches and hugging. There are also oxytocin supplements available which can increase oxytocin levels in our bodies.
Non-Cognitive Skills Development Resources
Happiness Presentations
The happy secret to better work by Shawn Achor at TED.com
Play the video from 10:05
About 2 minutes
Heal your brain with video games by Jane McGonigal at TED.com
Play the video from 12:00
About 7.5 minutes
How to Rewire Your Burned-Out Brain: Tips from a Neurologist
Using Brain Breaks to Restore Students' Focus