Join Scott to develop simple, effective tools to better engage students, create learning activities, and measure student knowledge. All this in a fun question and answer style, hands-on workshop!
We never want this for our students!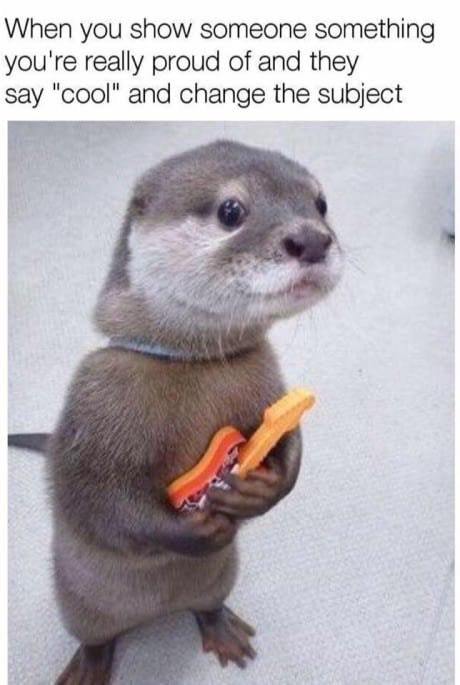 Pre-session Survey
Ask me a question with Google Forms

What would you like to learn from this workshop?
TPEP (Danielson format) Survey (Optional)
Post-session Survey
Introduction
Importance of Frequent, Quality Formative Assessment
Happiness
TPEP Documents for This Workshop
Warm Up
Objective of Workshop

Create the best/most effective learning environment ever!
Be like water. – Bruce Lee

Introduction

Scott Le Duc

scottleduc@gmail.com
sleduc@osd.wednet.edu (Captial High School)

Why We Do What We Do
Andragogy
Zooming In and Out in a Web Browser

Type COMMAND (Mac) and "+" to zoom in and "-" to zoom out

Type CONTROL (Win) and "+" to zoom in and "-" to zoom out

Feedback is Important

The more frequent the feedback the quick, better the improvement

But What to Give Feedack?

Need to establish the CORE of what we hope the learner to learn and keep working on this CORE
Brian Eno and Scenius
Rafe Esquith Videos
Rafe Esquith's Books
Who Cares: Tree of Life, Empathy, and Deming (TQL) in the Classroom
Building a Quality CTE System with Verbs!
Identify Standards
Group Concepts

Batch together complimentary skills

Build Units by Verbs

Sort by verbs
Separate thinking and doing into different units

Thinking = Knowledge
Doing = Understanding
Diet example

Knowing I should eat healthing demonstrates knowledge
Actually eating healthy demonstrates understanding

Dive deeper with Blooms Verbs

Sequence Units

What skills sequence well for building a diverse skill base for problem solving and creating?

Decide on Outcomes

Thinking / Knowledge

Quiz or Test
Observation

Checklist and notetaking

I use a print out of students pictures and write under their image

Conversation

Check for terms usage and further concept understanding

Presentation

Doing / Understanding

Establish Quality – Skills Checklists
Establish Quality – Rubrics

Self-regulation Rubric Google Form for students to self assess
Pick the math, reading, writing, art, science, and other skills to be integrated strategically with the help of the content specific instructors

I believe that CTE programs should have the help of math, science, art, English, other content experts to help with integrating these specific skills

Bribe them with food, chocolate, yummy drinks, etc.

Once skills have been selected use Bloom's verbs to build rubrics

Examine verbs in the frameworks
Have students help build rubrics with Google Forms with the verbs

Apply Quality

Decide what rubrics to use for each unit

Be careful to only assess the quality that is directly related to your standards
Less is more

Construct Project Feedback Process

Scott uses feedback forms

Establish Portfolios
Final Thoughts
Scott's flowchart of the process detailed above